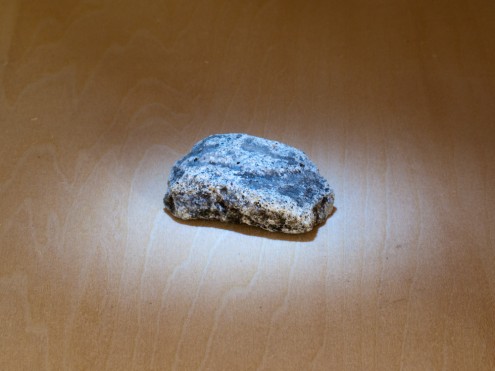 contreplaqué latté, roulettes, cailloux, photographies instantanées, cartes de Tokyo, épingles, dessin à la craie.
blockboard, wheels, stones, instant photographs, maps of Tokyo, pins, chalk drawing.
Lancer #1 : 1+1+1+1
Lancer #2 : 1+1+1
Un simple cailloux peut faire vibrer le monde.
Les événements s'entrechoquent, se multiplient, se divisent en une infinité d'autres moments.
Tenter de les définir, c'est arrêter le temps.
Lancer #3: 1+1+1+1+1+∞
Installation réalisée à Tokyo dans une ancienne école élémentaire. Évoquant le jardin zen, j'ai réalisé une installation autour du jeu du ricochet, matérialisant des ondes de propagation en bois sur roulettes, sur le tableau noir, des dessins à la craie issus des études physiques du ricochet et sur les étagères des cailloux trouvés, photographiés, localisés puis emportés au cours d'arpentages dans Tokyo.
Shot #1: 1+1+1+1
Shot #2: 1+1+1
A mere stone can make the world vibrate.
Events collide, multiply, divide into a bunch of times.
Try to define them, it stops the time.
Shot #3: 1+1+1+1+1+∞
Installation created in Tokyo in a former elementary school. Referring to the japanese zen garden, I created an installation around the bouncing stone game, materializing wood wave propagation circles on wheels, chalk drawings from physical studies on the blackboard and on the shelves, stones found, photographed, localized, and then carried away during surveys in Tokyo.